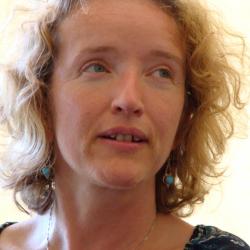 Hello, I am Gulzar and I have been leading dance days and retreats for many years in Newcastle upon Tyne where I live and also in Sheffield, which was my home town. In recent years I have also been invited to lead days in Leicester at the Quaker Meeting House and various places around the UK and abroad. I regularly lead Dances at Dance Camp North and Sacred Arts camps.
I often combine the Dances with other movement/sound/breath practices usually around a theme, but the main focus is the Dances. I aim to hold a loving, light and joyful space in which people can relax and be themselves very quickly. I feel it is important to open to allow the transmission of the Dances to flow through me so I can hold the space for everything else to happen!
I am also a Dance Mentor, which gives me great joy to be of service in this way to support the blossoming of upcoming and existing Dance Leaders. Along with Jilani, we offer 2-year long residential Dance Leader Training and Development programmes.
I trained to lead the dances and walks with my dance mentor Philip Tansen O'Donohoe and I have been on the universal Sufi path for many years now. I love how the Dances enable us to experience what unites us, rather than what divides us.
Gulzar is a Mentor.
To Contact Gulzar:
Upcoming Events