Date/Time
Date(s) - 10/09/2016
10:30 am - 4:30 pm
Location
Birmingham: Hall Green Friends Meeting House
Leader details: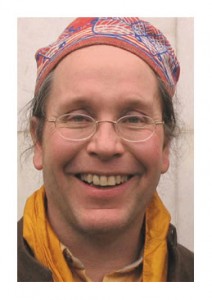 Tuning the Heart
 a day of Dances of Universal Peace with Allaudin Ottinger
Murshid Allaudin Ottinger is a well known international Dance leader and Sufi teacher who has brought through many wonderful Dances and brings with him a great quality of heart. This is will be a rare opportunity to Dance with him in the UK.
Here is a bit more about him:
Allaudin was born in Kansas City, Missouri. A lifelong dedication to music, gathering people together and pursuit of the miraculous, led him to a study of Gurdjieff and Ouspensky. This in turn led him to find "Sufi Dancing" in the college town of Lawrence, Kansas circa 1976. In the 1980s Allaudin led hundreds of Dance and Sufi meetings in Kansas City, worked closely with the Sufi Order Center in Lawrence in sponsoring Pir Vilayat and many other traveling teachers, took teachings with Korean Zen Master Soen Sa Nim and had an intense personal encounter with Sheikh Muzaffer Effendi in Chicago.
In 1982 Allaudin along with Midwest dervish brothers and sisters, would begin the still continuing Ozark Sufi Camp, where thousands have learned about the path of Sufism, especially as practiced in the Sufi Ruhaniat International.
His career as a traveling musician was blossoming through all these years as he played drums in every kind of ensemble but especially the internationally recognized jazz and world music collective, BCR Band.
Three Sufi inspired CDs produced by Allaudin in the last few years include the Two Niles for Imam Bilal Hyde, his own well loved collection of Dances, Zikrs and Tavern Songs called, In The Everywhere and Always and most recently, the release of Saladin, the epic poem by Murshid Samuel Lewis, as read by Wali Ali.
All welcome – no experience needed.
Bring vegetarian food to share for lunch.
Cost: £30 (Concessions: £25, If you need a further concession please ask: No one turned away through lack of money)
Next Dance Day: Oct 9th

info: Merle 02476 335287   merle@waitrose.com
Karim & Susanne 01432 261222  mikejhadden@gmail.com
website: www.karimandsusanne.co.uk